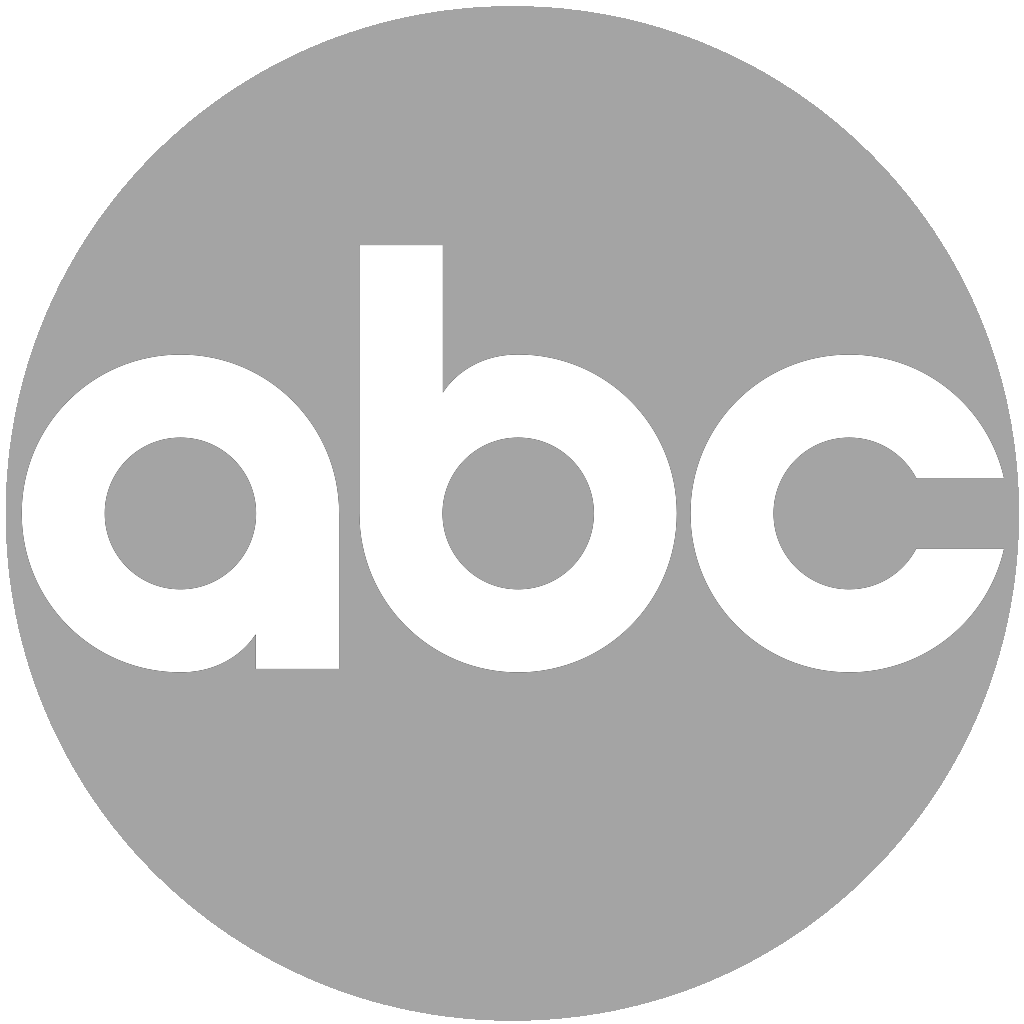 I am very pleased with the results that I have achieved with the help of Boston Medical Group. It has changed my life dramatically for the better and I would recommend this to anyone.
Carlos
Altamonte Springs, FL
I can remember the worry I felt the moment I learned that I had low testosterone. It was the reason I had been feeling depressed for a while now , which has caused my sex life to suffer. Everytime I looked at my wife I felt powerless and devastated with my inability to perform. I finally decided to consult Boston Medical Group to receive treatment and support for my condition.. They helped me get my normal life back and nothing could get any better than that.
Kerry Smith 48,
Houston, Tx
I have been happily married to my wife for 22 years and we used to have a satisfying sex life until recently as I have really lost my sex drive. I didn't think this was an issue until my wife finally confronted me about it and told me we needed to make a change. She told me that I need to ask for help. We went to Boston Medical Group and we found out that I had a Low-T condition. Now, I'm back on track and my wife & I have never been any happier and fully-satisfied.
Mark Ruperthson, 51,
Los Angeles, Ca
Not being able to satisfy my wife has create some distance in our relationship. I tried every tip I read on the internet, but none of them worked and just caused me more frustration. So, I finally decided to consult with Boston Medical Group and I am glad I did. I was treated that day, went home and was able to perform beyond my expectations. I am so glad I found someone that could help me.
Martin Clark, 47,
San Diego, Ca
My wife and I were at the verge of getting divorced. We have not felt close for many months now and it had turned our relationship towards the worst. I was experiencing something nobody should ever go through premature ejaculation. I decided to visit Boston Medical Group and they changed my life forever. I underwent treatment and my life has not been the same since…I am a new man!
Peter John Scott, 39,
Austin, Tx
For 2 years, I had trouble in bed. Sometimes just getting aroused was a problem and maintaining an erection was getting more and more difficult. I felt as if my manhood was on the line. My wife was really understanding but I felt like I was being a less than ideal husband. The help I received at Boston Medical Group has turned my life around and improved my marriage.
Kevin Boyd, 46,
Bensalem, Penn
I have had trouble with erectile dysfunction since my 20s. I was married for a time, but this problem eventually led to my divorce. I thought that my life was going to be like this forever and it depressed me. Everything changed after I went to Boston Medical. I have my sex life again and I'm living fully everyday.
Matthew Z., 39,
Los Angeles, Ca
I am married with 4 kids. As I've gotten older, my virility has been challenged. I've tried everything to turn things around…Viagra, gels, pellets…everything. I began having no hope of ever satisfying my wife again and I was afraid it could lead to infidelity. My situation drastically improved after being diagnosed and treated at Boston Medical Group. For everyone living a life of uncertainty because of erectile dysfunction, there is hope.
Will Thompson, 46,
Houston, Tx
I was introduced to the Boston Medical clinic about four years ago my cousin was telling me about his experience with the clinic and how it had changed is Sex Life 100%. So, I decided to investigate I called the Southfield clinic and arranged for an appointment. I went and was evaluated and given my first treatment and I can Truly say my sex life has also improved 100%. I would recommend Boston Medical clinic to anyone that is having intimacy issues with erectyle dysfunction. The staff made me feel very comfortable. Thanks again Boston medical clinic for keeping me Smiling.
The Boston Medical Group is very professional in every way. The medical advisor Mr. Brendan Torres was very courteous, kind and professional in every manner. The BMG facilities was clean and private for the services rendered.
Mr. Brendan Torres thoroughly explained the process and application method of the medication.
I would highly recommend the Boston Medical Group to anyone requiring their services.
J. Meekings
Alexandria, VA
I have been a patient of Boston Medical Group for the past several years. The medication is wonderful and the staff is very helpful. They are very helpful with all my questions and concerns. I would recommend Boston Medical Group to anyone having an ED issue.
I went to Boston Medical Group after the Viagra / Cialis stopped working. I saw results on my visit after receiving the treatment. Excellent customer service. They have always been able to address any questions or concerns I have had. I would recommend Boston Medical Group to anyone having an issue.
First thing I did was researched information and then booked an appointments. The staff was warm and comforting. The doctor was caring. The medication work the first day, it did have to be adjusted just a bit but then everything was fine. The clinic staff followed up to insure treatment was working. I would recommend Boston Medical Group to anyone having an ED issue.
I have been a patient of Boston Medical Group for several years. The treatment works great for me. The staff is always warm friendly and able to answer all of my questions. I would recommend Boston Medical Group to anyone have ED issues.
I came to Boston Medical Group for help with my issues. They were great in finding a solution. I would recommend to anyone having the same issues.
The product that I have used is the greatest product on the market ever. It out works better than any pills. The staff is outsanding from the front desk, Medical Assistant and doctor. Doctor explains everything so you can understand what is going on.
After years of looking for a product that works I finally found it, I have reclaimed my manhood and confident in a performance that I can beat my chest.
This product has worked better than I had ever thought it would. I haven't had any side effects like I had with Viagra. It works every time and all the time.
The Boston Medical Group is a top-flight organization. The doctors, and the staff here treated me wonderfully. The medication/treatment worked perfectly, and I'm very satisfied. With everything overall, the total experience was great.
The staff was incredibly professional and I felt very well taken care of. Pam is incredible and put me at ease and Dr. Sosa was great also. It was overall a wonderful experience for what it is. Highly highly recommend the Boston Medical Group. THROW THOSE FREAKIN PILLS AS FAR AS YOU CAN CUZ THE SHOT IS THE SHIT!
I would recommend Boston Medical Group to anyone having an ED issue. The staff is warm, friendly and always willing to help.
The treatment works great and I am very happy with the results.
Glad to know help is available. First visit showed that my condition could be effectively treated. The medical staff assured me that my condition was very common and they could provide treatment for improvement. Thanks Boston Medical Group.
The staff was incredible. The medication worked exceptionally. This program saved my sex life.
I was so glad I finally came to Boston Medical – when the "Blue Pills" weren't always woking for me -.
I started with the injections and everything started working – and working well! – It restored my confidence.
I recommend anyone to use the formula on Boston Clinic because it works for me better than Viagra or anything else that I used before. The staff are always helpful when you need them at anything.
Rock hard results!! Can't wait to try it out at home.
The treatment is great, I can't wait to get started. I plan to return for more treatment for as long as I have to. The clinic has great staff.
Thank you for making this product available for me to use because I thought my sex life was over and you made me an new man again. My life is so much better now, I have no shame with going to the bedroom because I know I'm going to perform very well and my girl will be very satisfied. Thanks again!
My first time here and I must say, I'm very confident to get back to my natural state. I really believe my confidence level will be raising higher than before. The staff made me feel comfortable and their concern towards me felt very geniune. Great staff!! Definitely recommend this place.
Great experience, would recommend their services.
The staff are great, welcoming and professional. The doctors are patient to your complaint and do their best to solve it. I recommend any person who wants to go there.
I am a patient at Boston Medical Group. I've been pleased with the results and have enjoyed sex again! The staff has also been very helpful and knowledgeable. Thank you!
Great results from a caring staff.
I am a 50 year old male with erectile dysfunction. I began treatment from Boston Medical Group beginning May 2018. Within the first week, I began seeing a marked improvement in erections and prolonged firmness for a good period of time. As I continued with the recommended treatment/therapy, I observed continued improvement throughout the months. The staff at Boston Medical Group are amazing. They listen intensely to your issues and are very knowledgeable and thorough with the various treatment options available. If you are like me and are experiencing difficulty with strong erections, I definitely recommend the treatment at Boston Medical Group. You will see amazing results!
This has been a tremendous help for me. It has been so helpful. The staff has been so helpful. I have been a satisfied customer for over 5 years.
I am so glad that I came to the Boston Medical Group in Dallas, TX!!! Everything that THEY promised to do for ME was TRUE!!! The medicine was AWESOME and it worked every time!!!! This is one of the best decisions that I have EVER MADE!!!!!
Boston Medical Group has been amazing, I mean amazing to me before and after my prostate cancer. Before I had cancer I had been using ICP —worked so well I got nicknamed The Ball Head Champ lol. Now after cancer I was in trouble sexually, wrong, after prostate cancer gone, ICP worked as good or even better. Still Known as The Bald Head Champ! I'll use ICP forever.
So I started using IC injections in 2017. Did them for 1 1/2 years & heard about Rejuva Pulse and wanted to try that instead of needles. After 6 sessions + 2PRP I am now able to maintain erection without meds at all! I would highly recommend this treatment.
Michael Stuben
Detroit, MI
Boston Medial Group SAVED ME!  I felt so embarrassed in front of my beautiful girlfriend;  I couldn't get any erection due to my diabetes type 2.  Following my good friend's recommendation, I decided to contact the Boston Medical Group.  My blood vessels were atrophied so I opted for Rejuvapulse known as shockwave pulse to restore my blood flow.  Then I had some penile injections to stretch the tissue.  NOW, I got a stronger erection and satisfied my girlfriend AGAIN!  I feel like a 20 year old stallion.  I recommend Boston Medical Group to every man facing erectile dysfunction.
WELCOME TO
BOSTON MEDICAL GROUP
For over 20 years Boston Medical Group's network of independent physicians has dedicated its practices to treating Erectile Dysfunction Premature Ejaculation and Low Testosterone. Using a proprietary diagnosis and treatment process, the physicians provide personalized treatment programs that enable most men to see results within minutes. Boston Medical Group is considered the world's largest such network helping over one million men worldwide.
In & Out

Performance Solution
Step 1
The Visit
You will come to one of our discrete and convenient locations across the US.
* by appointment only, so please call or book online first
Your visit will be completely private and confidential
You will consult with MALE Doctor who is fully certified
Expect a fast-moving, thorough 2-hour office visit
Step 2
The Treatment
Your visit will be with a board certified urologists who specializes in sexual performance issues. All testing is done in our office.
Your specific condition, severity, and medical history is evaluated
Simple blood flow and nerve sensitivity tests are conducted (all non-invasive)
You're given a free in-office test dose, guaranteed to show immediate results or your money back
You're prescribed a personalized, custom blend of FDA-approved medication to use as needed
Step 3
Perform Tonight
Your singularly-effective, rapid-acting medication is self-administered, works immediately, and can last for hours.
Works safely with any other medications you may be taking.
Acts quickly and with no side-effects common to other expensive ED pills
"Stronger and Longer" lasting performance for an hour or more!
Our Men's Offices
California Locations
California Locations 2
2755 Bristol Street, Suite 280
Costa Mesa, CA 92626
11900 West Olympic Blvd, Ste 540
Los Angeles, CA 90064
Washington Location
Virginia Location
Texas Locations 2
1776 Yorktown St., Suite 110
Houston, TX  77056
12801 N. Central Express Way. Suite #1107
DALLAS, TX 75243
New York Location
Lyndhrust Location