Are You Fit Enough for Sex?
The Harvard Health Publishing reports that "Sexual health refers to a state of well-being that lets a man fully participate in and enjoy sexual activity. A range of physical, psychological, interpersonal, and social factors influence a man's sexual health.
Optimal male sexual health includes sexual desire (libido) and the ability to get and sustain an erection (erectile function). Although physiology can affect both the desire for sex and the ability to have sex, mental health and emotional factors also play important roles.
Male sexual health isn't merely the absence of disease. Erectile dysfunction (ED) is the inability to get an erection or to maintain it long enough for satisfying sexual activity. Many things can cause ED, including stress, depression, relationship issues, abnormally low testosterone, damage from urological surgery, and even cholesterol-clogged arteries. In fact, it is often an early warning sign for heart disease. ED can be treated with pills, injections into the penis, or devices.  Men can also experience difficulties related to ejaculation, including premature ejaculation, delayed ejaculation, or the inability to experience orgasm upon ejaculation (anorgasmia)."*
Being fit is an integral part of good health. The Boston Method® and its associated network of local physician offices provides treatment options for men's health issues. Erectile dysfunction and other sexual performance problems often have underlying contributing factors.
A healthy diet, along with exercise is a crucial part of a satisfying life. Harmful foods abound. And sedentary, non-active habits are hard to break. Both can lead to a serious state of un-wellness.
Through examination and testing, the doctors at BMG look to identify these problem areas and their potential influences on overall patient health. Treatment programs are made available to patients, such as: dietary changes, exercise regiments, excessive smoking and alcohol behavioral recommendations, and more.
A Key to Better Sex: Kegels not Kegs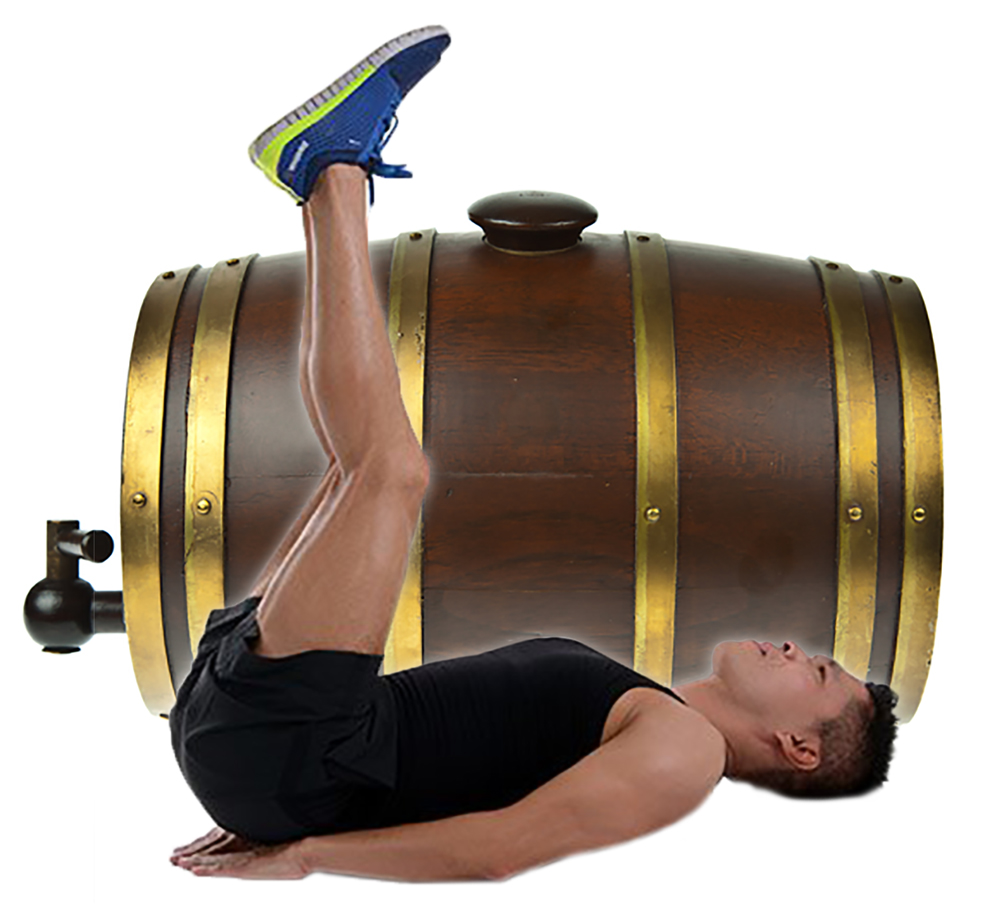 "You know that working out is good for your health. But did you know that hitting the gym could also help you have better sex? Working out three to four times a week can do a lot to help your sexual technique, flexibility, and endurance," says Pete McCall, MS, an exercise physiologist and personal trainer for the American Council on Exercise (ACE)."
"Doing Kegels is considered a good sex exercise for men because these exercises can help endurance and control by toning the pubococcygeus (PC) muscles — the ones that let you stop the flow of urine mid-stream. Named after Los Angeles physician Arnold Kegel, they strengthen the muscles in your body's pelvic floor, which can lead to better sex.
Men can use Kegels to delay ejaculation by contracting these muscles just before orgasm," says McCall. To do Kegels, start by interrupting the flow of urine when going to the bathroom to get familiar with your PC muscles. After that, you can do Kegels anytime and any place by squeezing the PC muscles. Hold for 10 seconds, relax, and do as many reps as you can before tiring." **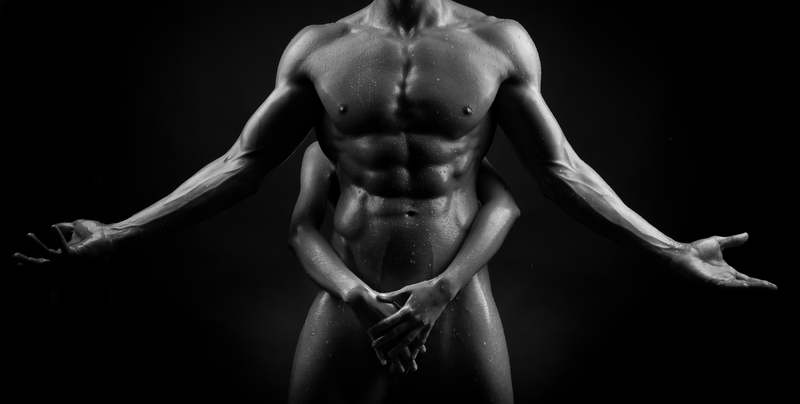 Think of It as Sexercise
You need to perform Kegel exercises, tiny contractions of your pelvic floor's pubococcygeus (PC) muscles. The exercises—which women often practice to keep things tight and preventing that "hot dog flying down a hallway" feeling—are becoming increasingly popular with well-equipped men across the country. And for good reason: It turns out, Kegels can curb everything from premature ejaculation and, on the flip side, erectile dysfunction to crooked cocks. They can also make orgasms more intense.
"There isn't a day that goes by that I don't teach Kegels to at least five guys for various conditions," says Brian L. Steixner, M.D., director of the Institute for Men's Health at Jersey Urology Group. He explains that the pelvic-floor muscles are a group of tissues that hang out in (you guessed it) your pelvis and act like a sling, holding up your internal organs and intestines. But the different muscles that make up the pelvic floor, most notably the PC muscles, which stretch from your anus to your urinary sphincter, are critical in your penis's health.
For instance, Kegels are a mainstay treatment option for both ED and premature ejaculation. After all, by working the pelvic-floor muscles, you not only strengthen the muscle that support erections, but you also improve blood flow to the penis (as Steixner notes, "ED is really just a heart attack of the penis"). In one BJU International study of men ages 20 and older, 40 percent kicked ED completely by performing Kegels for six months. Another 35.5 percent significantly improved their symptoms.


What's more, when you are erect, you'll look, well, more erect. "Some research shows that Kegel exercises can make erections point further up in men whose penises tend to point down or straight forward when erect," says urologist Darius A. Paduch, M.D., Ph.D., a male sexual medicine specialist at New York-Presbyterian/Weill Cornell Medical Center.
As far as premature ejaculation goes, Kegels work largely by strengthening the urinary sphincter and other muscles that control ejaculation. In a 2014 Therapeutic Advances in Urology study, 82 percent of men who had suffered with lifelong premature ejaculation increased their latency time after just 12 weeks of Kegels.
You can also perform Kegels during your sexploits to delay the inevitable, Paduch says. That's because, when you squeeze your PC muscles, you are telling your brain that you want to pee (don't worry, you won't!). And since your penis has only one urethra, it puts a hold on ejaculation, he explains. When you are getting close, perform five quick Kegels and you should be good to go. Steixner notes that pulling this trick also makes you experience "a longer buildup and stronger orgasms."***
Naturally, exercise and maintaining a healthy lifestyle, including a good diet and avoiding excessive use of alcohol and recreational drugs, are essential for enjoying a good sex life.
However, E.D. can occur anyway. About 90% of cases of ED are caused by certain physical factors, classified as vascular (related to blood flow) and non-vascular diseases. It is estimated that 70% of all ED cases may be attributable to vascular diseases alone. (http://www.bostonmedicalgroup.com/erectile-dysfunction/what-is-erectile-dysfunction)
Boston Medical Group Telemedicine has tried and true medication-based remedies. New treatment options include Rejuvapulse™, BostonPRP™, BostonStemCell™ and Testosterone Therapy.
E.D. has many causes. Some genetic. Some age-related. Those that are self-induced, such as obesity can be solved in numerous ways. E.D. is more than just a sexual problem. A fulfilling sex life can lead a greater sense of self-esteem and confidence.
* https://www.health.harvard.edu/topics/mens-sexual-health
* https://www.everydayhealth.com/mens-health/exercises-to-improve-your-sex-life.aspx
*** https://www.gq.com/story/kegel-exercises-for-better-sex-men