PE is the most common instance of sexual dysfunction for men under 40 years of age, and recent estimates conclude that up to 1 in 3 sexually active men are affected by the problem to some degree.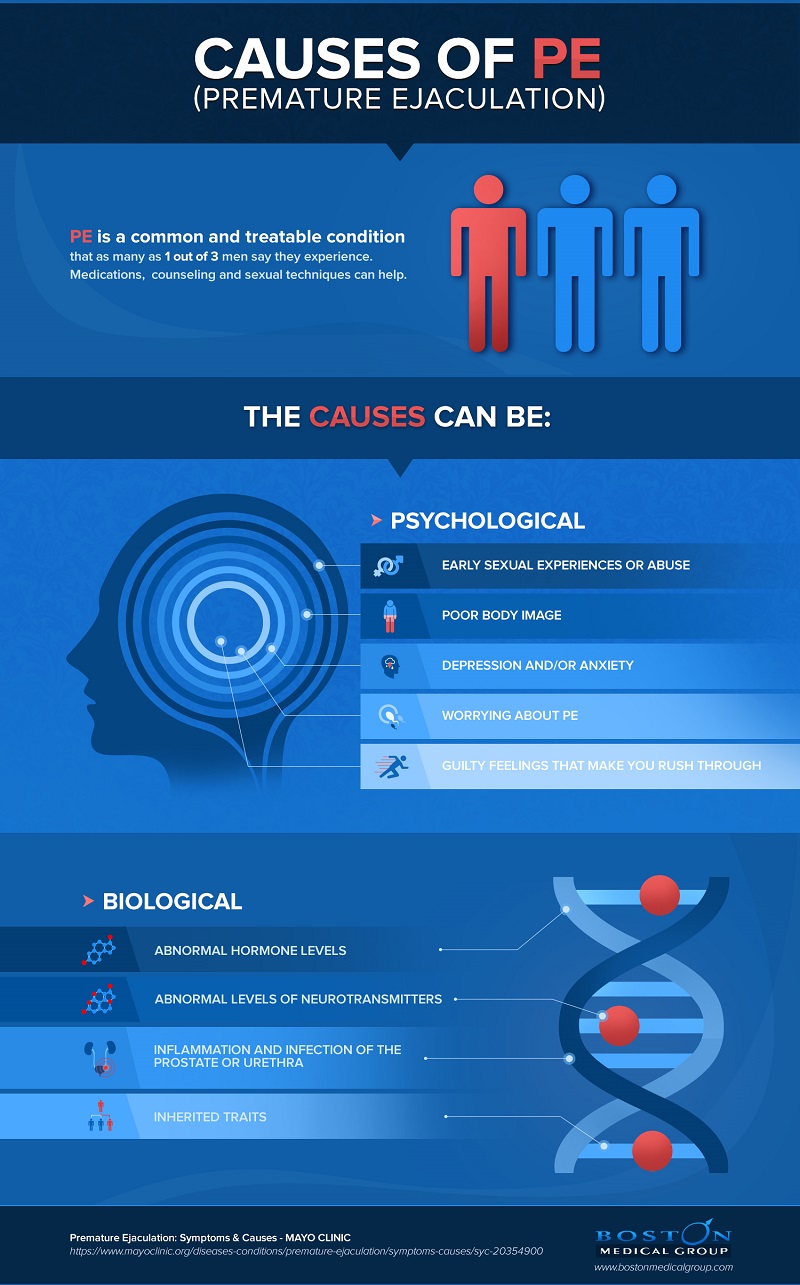 It is usually caused by a combination of an oversensitive glans penis (or head of the penis), and nervousness or performance anxiety during lovemaking.
Click Here for additional information on PE.