Penile Injections: Everything You Need to Know
What is a Penile Injection?
A tiny needle injects ED medication directly into the base of the penis during penile injections or injection treatment. Within five to 15 minutes of administering the drug, an erection is felt because of the medication's ability to boost blood flow to the penis. Regular injections may be tough for some men to tolerate, but this procedure is the most effective for many.
The drug for erectile dysfunction injections is retrieved using a needle syringe from a normal vial. To enhance the medication's effect and prevent interference with nerves or blood vessels, the syringe is administered at about the middle of the penis.
When preparing the syringe, it is crucial to ensure that the needle penetrates the rubber top of the vial properly to draw the medication accurately. The user must be cautious to avoid any air bubbles while pulling the drug into the syringe, as they can interfere with the dosage. The index finger and thumb are typically used to hold the syringe, allowing for precise control during the injection.
It is essential to inject the medication correctly to achieve an erection firm enough for sexual activity. Incorrect administration can lead to complications such as scar tissue formation. After using, the needle should be disposed of safely in a sharps container to avoid any potential hazards.
Penile injection is the fastest-acting erectile dysfunction drug on the market today, as you may have to wait 30 to 60 minutes to have an erection with even the most popular alternative medicines, like Viagra.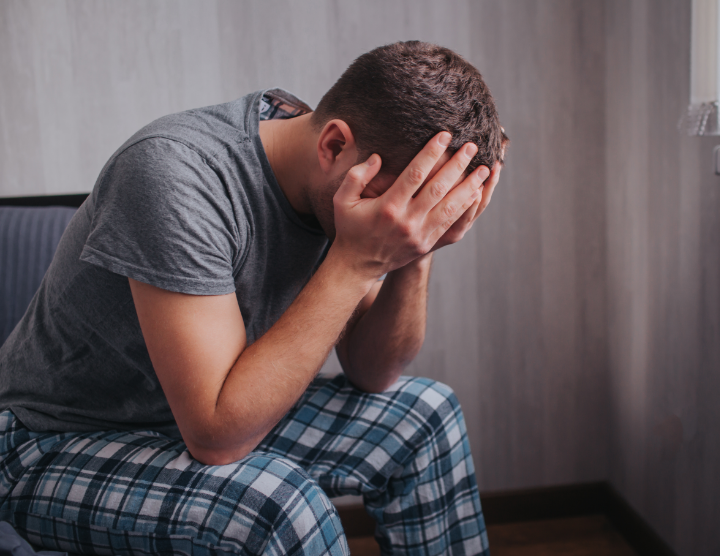 Who Are Penile Injections For?
Anyone who has impotence or trouble getting or holding an erection long enough for penetrative sex may benefit from penile injections. They are safe and effective. Penile injections can be a highly successful treatment for erectile dysfunction, and they often work considerably more quickly than other options.
The drug used in penile injections may be too strong for those with mild erectile dysfunction, so they are not suggested for those cases. In addition, they should not be used by anyone who has difficulties injecting themselves accurately to avoid a complication.
Penile injections should be avoided by those with certain medical conditions, such as:
Men with difficulty grasping the needle or the penis for the injection because of their restricted finger dexterity.
The blood thinners they're taking.
Someone with a lot of penile scarring may make it difficult to find a suitable injection spot.
Anyone who has a fear of or aversion to needles.
As well as men who have known allergies.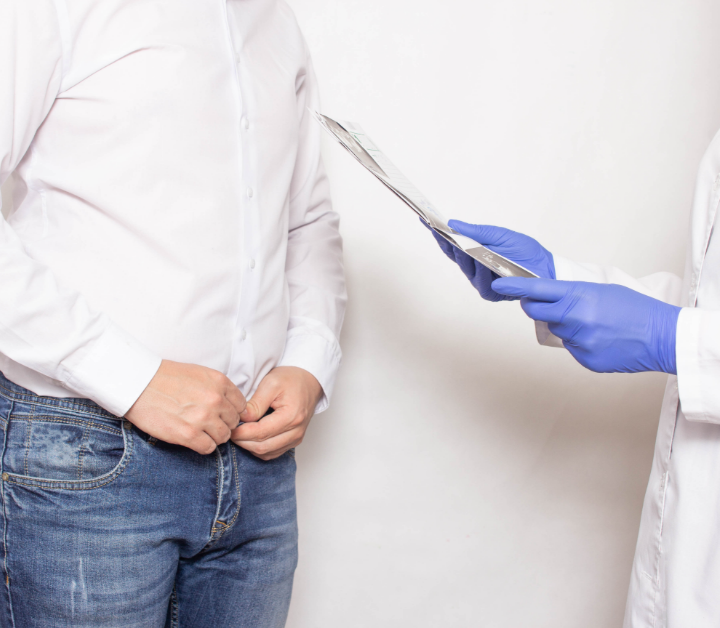 Especially if you're a young man with great sexual health, it's crucial to remember that erectile dysfunction can arise from time to time, even in those who are in their twenties.
You may need to consult a doctor if you've been experiencing these issues on a regular basis for more than a few weeks. Although erectile dysfunction is a prevalent problem, it is also treatable, and it's not an inevitable problem for men of any age.
Getting a Prescription for Penile Injections
Your doctor can prescribe an injectable medication if you have been diagnosed with erectile dysfunction. To begin with, your doctor may prescribe just oral medications before switching to injectable ones.
You should be able to receive the medication you need either from a retail drugstore or a compounding pharmacy after you have your prescription. You may occasionally be able to do so via the internet. Prescription drugs can be purchased over the internet, but there are a few factors to consider, and overall might be more cumbersome.
Types of Injectable Medications for Erectile Dysfunction
To provide penile injectable therapy, the most commonly utilized drugs are papaverine, phentolamine, and prostaglandin E1 (PGE1) (Caverject, Edex, MUSE).
There are situations when a single drug is given out. Combinations of these drugs, on the other hand, are becoming increasingly popular. BiMix, combines papaverine and phentolamine while TriMix contains all three drugs, and are examples of combination pharmaceuticals. QuadMix, a combination of TriMix and atropine, can be recommended to anyone who finds TriMix unsuccessful.
The smooth muscles and blood vessels in your penis are relaxed, and all these drugs widen the blood vessels. An erection occurs as a result of increased blood flow.
How to Administer an Injection?
A tiny needle is used to inject ED medication directly into the base of the penis during penile injections or injection treatment. An erection can be achieved by increasing blood flow to the penis with the help of this medicine. Regular injections may be tough for some men to tolerate, but for many, this procedure is very effective. If oral medications don't work or can't be utilized, injections can be used.
Penis corpora cavernosa (the "cave-like body") is one of two sections of erectile tissue in the penis that is sponge-like in shape, and they contain the majority of the blood during an erection. Within 5 to 20 minutes of the penis injection directly to the corpora cavernosa, an erection will begin.
Here are the materials and steps you need to take when applying a penile injection:
Use soap and water to thoroughly cleanse your hands
Prepare the medication in advance (if needed).
In a warm, well-lit room, find a comfortable place to sit or stand and do your work. Make use of a mirror if you feel the need.
Choose a spot on your penis that has no visible veins for injection. (Avoid injecting into the penis' top, bottom, or head.)
Make sure the injection site is free of debris by using an alcohol swab to disinfect it. Your thumb and forefinger should grip the head of your penis firmly, not just pinch the skin. Tighten the skin around the penis's shaft by stretching it.
A Step-by-Step Guide to Penile Injections
As mentioned above, self-injection is a viable solution (ED). You inject drugs into your penis by inserting a needle into the urethra. By doing this, your penis will harden and remain hard for the duration of a sexual encounter. Sex and orgasm will be just as pleasurable as usual as well. At first, self-injection may cause you anxiety. Even so, with experience, it will become simpler. The first time you inject yourself, you'll be guided by a medical professional.
Fast and Discreet Delivery
Get Ed Treatment Delivered
What to Expect With Penile Injections
Within 5 to 15 minutes of an injection, an erection is expected. However, sexual foreplay may be required by certain men to get an erection. Additionally, the duration of the prolonged erection will vary based on your overall health as well as other aspects like your age and weight.
Injections are said to impair certain men's penile feeling and ejaculatory function. The injections themselves may not be to blame for these side effects, which could point to the underlying cause of ED in those men.
First of All, How do Penile Injections Feel?
Because the penile shaft contains so few nerve endings, the vast majority of men report no pain at all or very mild discomfort. Patients may experience pain after receiving injections of prostaglandin-containing medicines.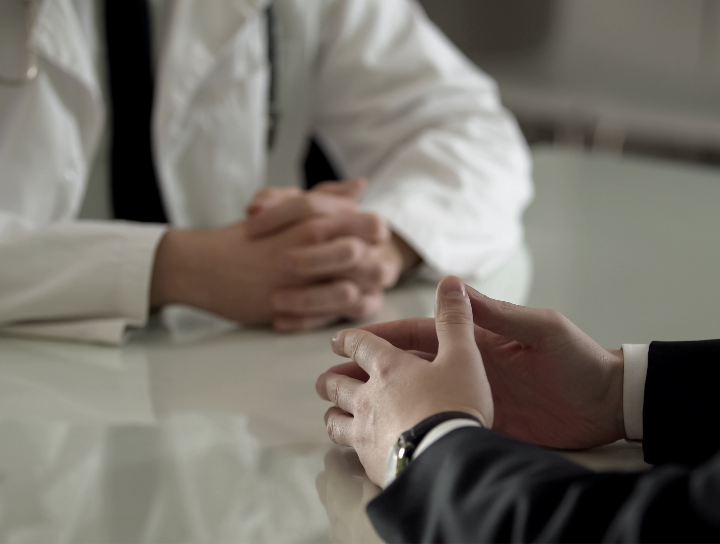 Why Are Penis Injections Used?
People with erectile dysfunction can attain and sustain an erection with penile injectable therapy, a proven and FDA-approved drug. Injection therapy is a popular option for those who desire more rapid erectile dysfunction.
Second-line treatment for erectile dysfunction, penile injectable therapy, is well-established and proven to be successful. As a result, it's usually recommended only when oral ED drugs fail to work or aren't tolerated well enough for first-line treatment.
Features and Benefits of Penile Injections
The following are some of the qualities and advantages of penile injections:
Effectiveness at a high level.
Effective in people with nerve damage for erectile dysfunction.
How Effective Are Penile Injections For Treating ED?
Most men will notice an erection reaction to injections if the drug is appropriately dosed and delivered. Finding an effective dose usually necessitates a number of dose alterations early on. In some cases, even high levels of testosterone are ineffective for men.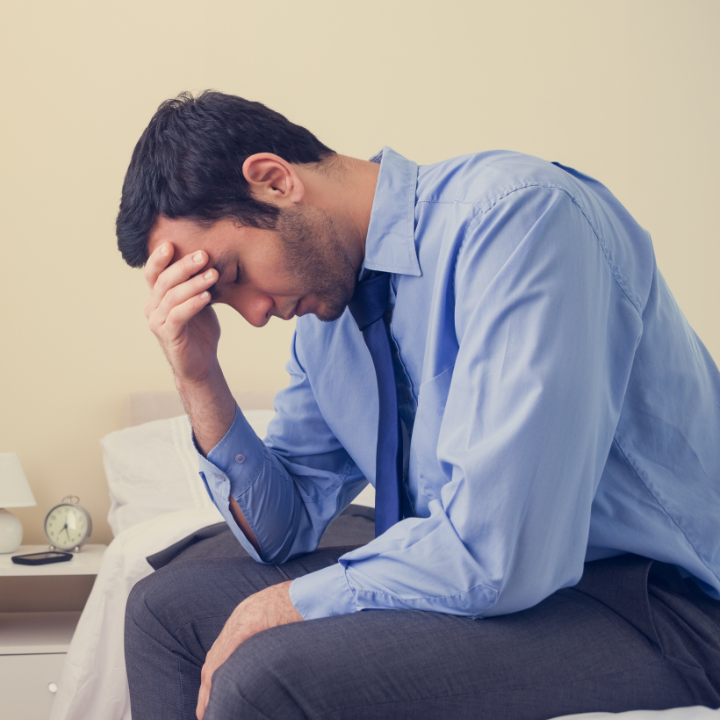 Risks and Side Effects of Erectile Dysfunction Injections
Although a dull discomfort at the injection site, fainting, dizziness, and low blood pressure are possible side effects of penile injections on rare occasions, these effects normally subside within a short period of time. Alprostadil can cause pain as a side effect, in which case a prescription for Bimix (papaverine, phentolamine) will be given. You will also need to take Pseudoephedrine (Sudafed) if you have priapism (an erection that lasts too long).
Note:
Never use an injection if you've taken Viagra, Cialis, or another oral erectile drug the night before or the morning of your treatment. Refrigerate and use within 90 days. Please keep medicines and syringes out of the reach of children and carefully dispose of expired drugs.
When to Seek Immediate Medical Attention
Rarely, priapism, which is defined as an extended erection that happens before or after sexual stimulation, may take place. Try putting an ice pack on your penis to treat priapism. Taking a decongestant with phenylephrine may also be beneficial. But if the erection persists for more than four hours, get medical help right once.
In the same way, consult a doctor right away if you experience any pain or bleeding that persists for more than a few minutes following the injection.
To summarize, take prompt action if:
If your erection lasts longer than four hours, pain or heavy bleeding may occur. Seek medical care from a healthcare professional or a urologist.
How Boston Medical Group Can Help You
As a healthcare provider, Boston Medical Group's male sexual dysfunction research and treatment approaches are shared by medical institutes around the world. Erectile dysfunction, premature ejaculation, and insufficient testosterone can all be treated by Boston Medical Group.
ICP (Intracavernous Pharmacotherapy) Injections
Erectile dysfunction in males can be successfully treated with intracavernous medication. FICP involves painless injection of vasodilators into the penis via an auto-applicator. The mixture dilates penile arteries and tissues, increasing blood flow to the penis and erectile chambers. ICP treatment can help men keep their erections strong enough to fulfill sexual partners to the fullest extent possible.
What Medications Does Boston Medical Group Use?
The different penile injections in Boston Medical Group may include the use of Papaverine—a vasodilator—and Bimix and Trimix injections, which may contain phentolamine or alprostadil. The oral ED medications used will depend on the patient and what kind of treatment they're looking for.
Note: Penile injection therapy is safe and effective, but not for everyone. Vascular disease, uncontrolled diabetes, and high blood pressure reduce injection effectiveness. Also, it is different from Penile Enlargement since it does not use penis fillers.
After three months of injections, see a doctor. They can recommend further treatment alternatives.
Cost of Penile Injections
Prescription penile injectable medications are sometimes covered by insurance. ED following prostate cancer treatment may be covered. Ask your insurer if you're covered.
Some oral ED drugs are now generic, but they might still cost $10 to $20 each correct dose. Medication costs vary from pharmacy to pharmacy, and choosing a generic over a brand name might reduce costs. In certain cases, injectable medication may be as low as $5 per dose.
Return to GREAT SEX
Call To Refill Your ICP Now!
Boston Medical Group and the specialists affiliated with it offer treatments for a variety of conditions affecting men's health. The medical professionals at BMG are on the lookout for these issue areas and the possible influences those areas may have on the patient's health. Call us today or make an online appointment so we can enhance your sexual lifestyle!