What Is Intracavernous Pharmacotherapy (ICP)?
One of the most effective erectile dysfunction treatments available these days is the ICP (intracavernosal pharmacotherapy) ED shot. It is a safe and effective ED injection for most men with erectile dysfunction, regardless of age or medical condition. It is a highly specialized ED treatment that is also straightforward to implement. Since the mid-1980s, ICP treatment has been frequently employed in the penile area. Medical practitioners who specialize in this type of treatment employ a variety of pharmaceutical combinations with vasoactive substances.
Intracavernous medication aids men in overcoming precocious ejaculation. Erections do not fade until the medicine with vasoactive agents wears off, allowing men to remain erect long after ejaculation to continue delighting their sexual partners. After a series of successful sexual encounters, ICP penis injections enable men to reach sexual fulfillment. It also boosts their confidence and reduces their anxiousness during sexual contact. Along with the assistance of the ICP ED injections, anxiety reduction can help men entirely overcome premature ejaculation and get healthy penis physiology.
Injections For Erectile Dysfunction
ICP works by injecting a tiny amount of a predetermined combination of vasodilators into the spongy tissue of the penis, painlessly using an auto-applicator. The mixture dilates the penile arteries and tissues, relaxing the smooth muscle and resulting in increased blood flow to the penis, subsequently stored in the erectile chambers. When pressure builds up against an unyielding envelope (known as a tunica albuginea), the venous outflow is impeded, and an erection occurs within a few minutes, making it a viable solution in the array of ED treatments.
Except for not dissolving after ejaculation, this artificial erection feels completely natural and normal. The prescription mixture is specially adjusted to allow the erection to endure roughly 30-60 minutes regardless of ejaculation or mental state. Once the ICP penis injection protocol is in place, this treatment works predictably and consistently, minimizing sexual problems and the use of other ED drugs and medication.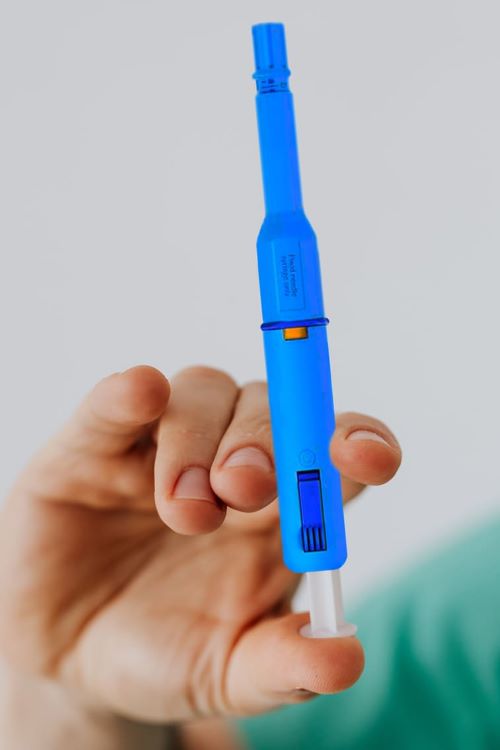 Are Penile Injections for ED Safe?
The medication utilized in the effective Intracavernous procedure is a mixture of FDA-approved vasodilators known as papaverine, phentolamine, atropine, and prostaglandin E1. Side effects are low and localized because ICP is a safe and direct treatment. Because of its high success rate, low side effects, and ease of use, ICP is the definitive therapy for most patients who have access to it, as it improves the quality of erection. For many patients who do not respond to or experience side effects from oral medication, ICP is a pleasant relief because it works well in the majority of cases, with an exception in some severe cases. You will also need to take Pseudoephedrine HCI (Sudafed) if you have priapism (an erection that lasts too long).
Who Is a Candidate For Erectile Dysfunction Injections
Physicians frequently recommend ED shots as part of a treatment program that aims to produce a consistent erectile response in the short term and improve the long-term prognosis. Each patient is unique; thus, the treatment plan must be tailored to their specific needs and expectations. A standard course of treatment entails 2 to 3 ICP injections per week for twelve (12) months. Individuals may need to use ICP 3–4 times per week in more advanced situations. In general, the more erections you have, the easier it is for the next one to happen on its own, stronger and more reliable.
Who Is a Candidate For Erectile Dysfunction Injections
Physicians frequently recommend ED shots as part of a treatment program that aims to produce a consistent erectile response in the short term and improve the long-term prognosis. Each patient is unique; thus, the treatment plan must be tailored to their specific needs and expectations. A standard course of treatment entails 2 to 3 ICP injections per week for twelve (12) months. Individuals may need to use ICP 3–4 times per week in more advanced situations. In general, the more erections you have, the easier it is for the next one to happen on its own, stronger and more reliable.
During continuous treatment, you may experience a restoration of natural and spontaneous erections, but you must complete the entire course of treatment. A follow-up evaluation is required.
Because ICP is given locally and does not interfere with other drugs, it can be used by almost all men to treat erectile dysfunction. As with any medication, you should visit a physician to determine whether ICP injections are the best treatment for you. Talking to your doctor or healthcare provider is very important in treating your ED with any kind of medication since the decision needs to be medically reviewed.
Medication Contraindications for ICP
Within 18 hours of injecting, do not take any of the following drugs (before or after):
Alprostadil (Caverject, Edex, MUSE, the suppository drug)
Sildenafil (20 mg to 100 mg)
Vardenafil (10 mg to 20 mg)
Avanafil (50 mg to 200 mg)
Also, do not inject tadalafil (Cialis®) 10 mg or 20 mg within 72 hours (3 days) of taking the drug.
If you take tadalafil (Cialis) 5 mg daily, consult your urologist about combining this drug with your injections.
Why Are Injections Used to Treat ED?
Penile injections require the male to inject ed medication —such as alprostadil— directly by using a small needle. The medication relaxes the blood vessels, allowing increased blood flow into the penis, resulting in an erection.
Injection therapy for ED treatment is generally safe and effective for treating more severe episodes of erectile dysfunction or when a person cannot use oral ED drugs. People should consult their doctor if they observe any changes in the quality of their erection.
Can injections be used with vacuum erection devices, or penis pumps?
Using a pump after injecting is completely acceptable and beneficial for some people. After the injection, you should first massage the patient well and firmly (from the pelvis all the way up to the glans) for 10 to 15 minutes to let the drug spread throughout the body and stimulate blood flow. Next, use the pump (to boost results).
ED Injections VS Erectile Dysfunction Pills
Men who use medications for premature ejaculation will have to wait 30 minutes or more to acquire an erection. Those who use intracavernous ed shots, on the other hand, can have sex in as little as five minutes due to the reliable nature of the procedure. Furthermore, men who utilize ICP ED shots do not need sexual stimulation to achieve an erection or experience significant side effects. ICP gets patients a safer, faster, and lasting erection. Next are some disadvantages of erectile dysfunction pills:
Downsides of Oral ED Treatments
Pills aren't an option for roughly 30 percent of men who reported having erectile dysfunction because they interfere with their prescription and experience mild side effects. Because intracavernous pharmacotherapy has no side effects and is administered locally, men can benefit from it even while taking ED medication. According to the World Journal of Urology, "erections were achieved in 97.2 percent of men with neurogenic impotence (ED caused by nerve problems), 81.6 percent of those with vascular impotence (blood flow-related), and 100 percent of patients with psychogenic (psychological ED) and hormonal impotence."
Another reason ICP is a popular alternative to medications is that it works quickly. It mainly does not provoke severe symptoms —such as vision problems, diarrhea, rash, congestion, priapism, headache, pain, or dizziness. ICP injections can have men ready for sex in as little as 5 minutes, contrary to ED drugs, which can take up to 30 minutes to produce an erection. It enables people to be more spontaneous in their sexual experiences rather than waiting for the medicine to take effect. Intracavernous medication is the mainstay of treatment for erectile dysfunction and premature ejaculation.
ICP has been the gold standard in treating difficult-to-help severe ED cases for many years. New treatment approaches (such as Shockwave Therapy and PRP combined) are also showing promising outcomes; therefore, you should always speak with a Urologist or ED specialist for your specific situation and discuss common side effects, if any.
Some men may also prefer injection therapy over other ED treatments, such as having penile implant surgery, and that approach's risks and potential side effects. This treatment might be the best option if you've had prostate cancer, bladder cancer, colorectal cancer, or surgery or radiation to the pelvis.
Fast and Discreet Delivery
Get Ed Treatment Delivered
Types of Penile Injections for Erectile Dysfunction
The following are the three primary types of medications used in penile injection therapy:
Trimix
TriMix is a compounded and injectable medicine of three pharmaceuticals in variable concentrations: phentolamine, papaverine, and alprostadil. TriMix injections are not widely available in typical retail pharmacies and must be custom-made at compounding pharmacies.
Bimix
BiMix is a prescription medication used to treat impotence. This medicine provides new hope for many individuals who have erectile dysfunction and that have tried "everything else'' to develop and sustain an erection.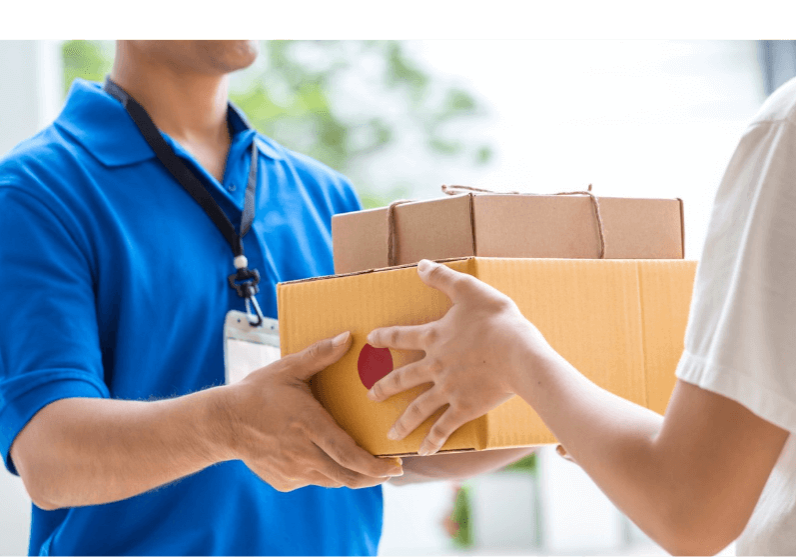 Papaverine
Papaverine belongs to the class of drugs known as vasodilators. Vasodilators cause blood arteries to dilate, resulting in increased blood flow. In particular men with erectile dysfunction, papaverine is used to induce erections. Vardenafil, Sildenafil, and avanafil are also medications known for treating ED.
Cost of Injections For ED
Penile injection therapy medications are accessible at any pharmacy, with a prescription and are occasionally covered by insurance. For example, men who get ED after prostate cancer therapy may be eligible for coverage of the retail price.
Overall, injectable shots for ED are extremely affordable, depending on the dosage your doctor recommends. This indicates that injectable therapy and injectable medications may be less expensive, but only slightly riskier than oral drugs.
Effectiveness Of Penile Injections in Different Types of Erectile Dysfunction
ICP is not meant to cure Erectile Dysfunction on its own, nor does it guarantee long-term efficacy. It gives a consistent and dependable erectile response with an adequate correct dose. There's been some debate in response to the finding that many ED patients no longer require ICP to be a success story after some time. Such enhancement could be the direct outcome of renewed confidence, a psychological gain, a depiction of genuine physical improvement, or a combination of the two.
Suppose the window of opportunity for treatment has passed. In that case, failure to treat Erectile Dysfunction results in a constant loss of the remaining healthy tissue and, finally, irreversible loss of erectile function. As a result, regardless of the eventual outcome, it is critical to treat Erectile Dysfunction in a safe way as soon as possible. Long-term progress can be comprehensive or partial; either way, it is worthwhile to put out the effort.
Next are some ways ED shots are beneficial depending on the types of erectile dysfunction:
Results are available immediately. Regardless of age or underlying medical concerns, it usually works within a few minutes of application. With severe Erectile Dysfunction, it may take a little longer.
ICP has a high success rate; it works in most patients, including those who have already attempted this treatment elsewhere.
Because the medicine is administered locally, there are no known systemic adverse effects.
ICP can be taken without regard for food, wine, or other drugs.
ICP is simple to use with an Autoject that activates with the push of a button.
Many people with erectile dysfunction have reported that ICP is curative. The outcome may differ depending on the underlying health issues (diabetes, high blood pressure, etc) and the severity of the ED.
Although ICP is helpful in most men, it may not be as effective in severe Erectile Dysfunction when most of the native elastic tissue has been replaced by fibrosis, a typical result of delayed treatment. The installation of a penile prosthesis is the last remaining option.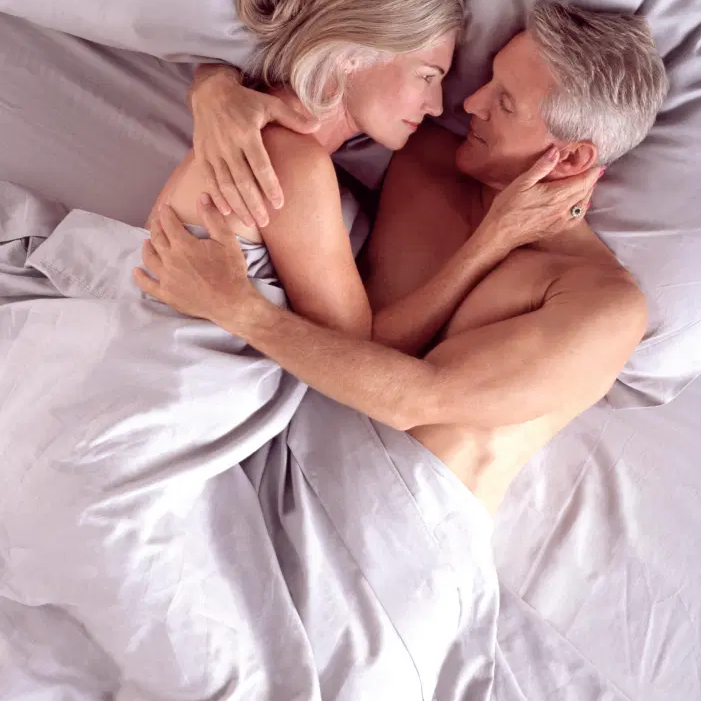 Are Shots A Permanent Solution for ED?
Our experts at Boston Medical Group Telemedicine can treat erectile dysfunction, but it is dependent on the underlying cause of the failure of erection. Some causes of ED are more easily "cured" than others. However, with the proper diagnosis, support, and treatment, ED can be resolved quickly without oral medications for ED such as Viagra (Learn what you can do when Viagra stops working) (sildenafil), Levitra (vardenafil), or Cialis (Tadalafil) and act as a long-term solution to achieve the cure. ICP is a popular procedure due to its effectiveness and curative nature, which helps maintain an erection by showing a clear improvement in the penile tissue and its functionality.
ICP And Psychological Erectile Dysfunction
Men who have recently developed psychological Erectile Dysfunction still maintain a reasonable level of physiological function. Restoring confidence through frequent successful erections aids in the resolution of psychological difficulties; erectile function tends to improve. If left untreated, psychological erectile dysfunction can progress to physical erectile dysfunction, a condition known as "disuse atrophy," which is more difficult to recover from.
Injections And Physical Erectile Dysfunction
The penile tissue is a vascular organ that requires a steady supply of oxygenated blood to remain pliable and sensitive to sexual stimulation. Blood supply is typically achieved through regular erections, whether sexually or physiologically (like during REM sleep). When the capacity to achieve and sustain an erection is hampered for whatever cause, the flow of oxygenated blood is diminished. Penile tissue begins to atrophy, losing its typical flexibility and reactivity to sexual stimulation; erectile function deteriorates. When fibrosis has largely replaced normal healthy penile tissue, the condition becomes resistant to medical treatment. The only option is a penile prosthesis.
A course of ICP might result in regular erections lasting 30-60 minutes. Each ICP-induced erection helps to reestablish sexual confidence, a psychological advantage, and the natural erectile reflex, which is a physical one. A series of consecutive erectile reactions —similar to a workout regimen designed to rehabilitate a weaker muscle can enhance blood flow— penile suppleness and erectile function. Age, the degree and length of dysfunction, the presence of concurrent disorders, and other health risk factors can all influence the extent of healing. In general, if a low dose of ICP─as seen during the diagnostic assessment─ leads to a positive increase in blood flow and a full or partial erectile response, the disease is said to be reversible, and the prognosis is favorable.
Risks and Side Effects of ED Injections
That is not to argue that ED injections are without risk or a side effect or two. In fact, there is a slight risk of bleeding or bruising on the skin at the injection site, as with any injection. However, if you are cautious and follow your doctor's directions, you may prevent these issues.
Proper needle placement might assist in avoiding transient discomfort and edema. Some guys may experience slight discomfort after injecting. Such instances are more likely when you choose to administer them yourself at home without a doctor or healthcare provider, which is why it is important to know how to properly use your penile injection.
Penile injection therapy is a well-established and efficient second-line treatment for ED. That is, it is often administered only if first-line therapy —oral ED medicines— is unsuccessful or poorly tolerated.
Some men are put off by the negative effects of oral ED medications, which can include:
Congestion/headache.
Stomach ache, flushing, and back pain.
According to a 2019 study of 105 males, around 70% of men who used penile injectable therapy for more than eight years were in complete satisfaction with the results. In addition, watch out for any of the following signs:
Return to GREAT SEX
Call To Refill Your ICP Now!
Light Bruising Or Bleeding (As With All Injections)
An ICP injection may cause bruising (ecchymosis) from an unintentional puncture of a superficial vein. A bruise is a small amount of bleeding on the skin's surface that lasts a few days, and fortunately, most of the time it is entirely harmless.
Mild Pain
Pay attention to localized pain or tenderness, especially if the ED has been a long-term issue. This issue usually resolves itself with repeated use, as the penile tissue reacquaints itself with the sensation of a full erection.
Priapism (Erections Lasting Over 4 Hours)
Priapism —a prolonged and often painful erection that occurs without or after sexual stimulation—can occur in uncommon situations. Apply an ice pack on your penis to cure priapism. Taking a phenylephrine-containing decongestant may also help with this difficulty. However, if the patient's erection lasts longer than 4 hours, get medical assistance at once.
Prolonged Pain or Bleeding
Similarly, if you experience complications, pain, or bleeding that lasts longer than a few minutes following the injection, visit a doctor as soon as possible, as it can cause a vascular injury.
When to Seek Medical Attention
It's critical to understand that not having an erection now and then isn't a cause for anxiety. However, if it is a recurring problem, you should seek medical assistance as soon as possible.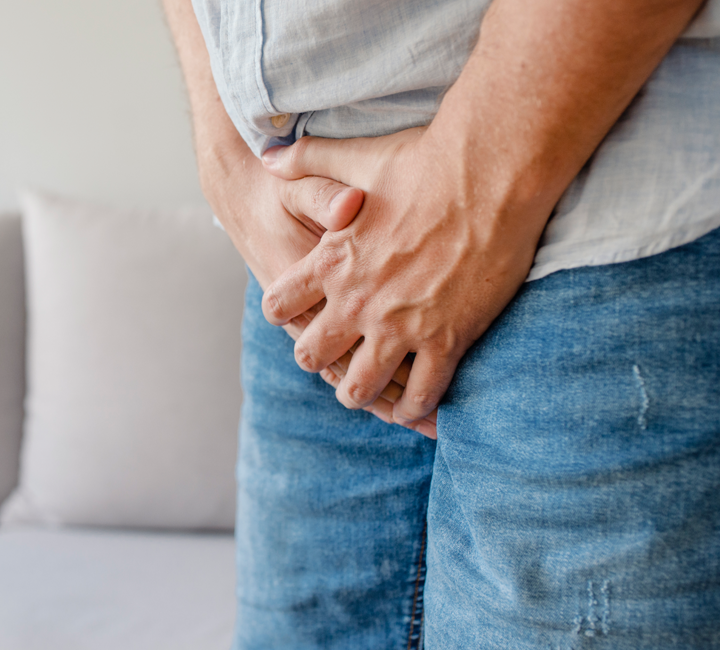 How Many ED Injections Are Needed?
The maximum is three injections per week, but patients must wait for 24-hours between doses. Also, during each injection, the doctor should rotate between the sides of the penis. However, for some men, injectable medications and injectable therapy is not always a good long-term solution, and this is when they may wish to explore a penile implant or an injection alternative. Excess in ICP Therapy or confusion can lead men to have certain complications, so it's better to always talk with a specialist before starting any ED procedure.
Weekly Limits For Penile Injections
ICP is frequently recommended by physicians as part of a Treatment Program that aims to produce a consistent erectile response in the short term and improve the long-term prognosis. The ICP treatment plan must be tailored to the patient's specific needs and expectations. An ordinary course of treatment entails 2 to 3 ICP applications per week for twelve (12) months. Individuals may need to use ICP 3–4 times per week in more advanced situations. In general, the more erections you have, the easier it is for the next one to happen on its own, stronger and more reliable.
Who Can Prescribe Injections for Erectile Dysfunction
All types of ED medications require a prescription from a licensed physician to be filled, which means patients must obtain a prescription for ICP injections before placing an order.
Boston Medical Group Telemedicine
Boston Medical Group Telemedicine is a medical center that shares research information and applies treatment methods for male sexual dysfunction. At Boston Medical Group Telemedicine, we offer the benefit of treating a variety of complications like erectile dysfunction, premature ejaculation, low testosterone, etc. If you're looking for more information on ICP or want to receive treatment, then you are making the right decision with us. We can help you feel more confident and regain your happiness. If you have a complication, don't hesitate to call us; we will help you with your medical care.
Do you have any more questions about the Intracavernous Pharmacotherapy injections? You can contact our team of experts and let them guide you through the benefits of this ED treatment. Erectile Dysfunction can be a sign of more severe illnesses, so at Boston Medical Group Telemedicine, we recommend that you start taking care of your health today.