Everything You Need to Know About ED Pills
A Complete Guide to ED Pills
As many as 70% of American males will suffer from erectile dysfunction (impotence) by age 70. Thus, erectile dysfunction—or the inability to get or keep an erection—is a widespread issue among older men. Luckily for you, erectile dysfunction medication is usually an effective treatment to get erectile function and even a cure. In this article, we'll investigate the realm of erectile dysfunction pills and the benefits they may offer. To learn everything there is to know about erectile dysfunction (ED) prescription drugs, go no further than this comprehensive guide.
What Are The Most Effective Pills For Erectile Dysfunction?
Despite the fact that ED medications all function in a comparable manner, each one is composed of a unique set of molecules. This can have an effect on how they work, how long it takes for them to start working, and the many side effects that you may experience as a result.
In this case, your doctor will be able to use this information to find the ED medication that should work the best for you, but more on that later. Keep reading and find the differences between ED pills.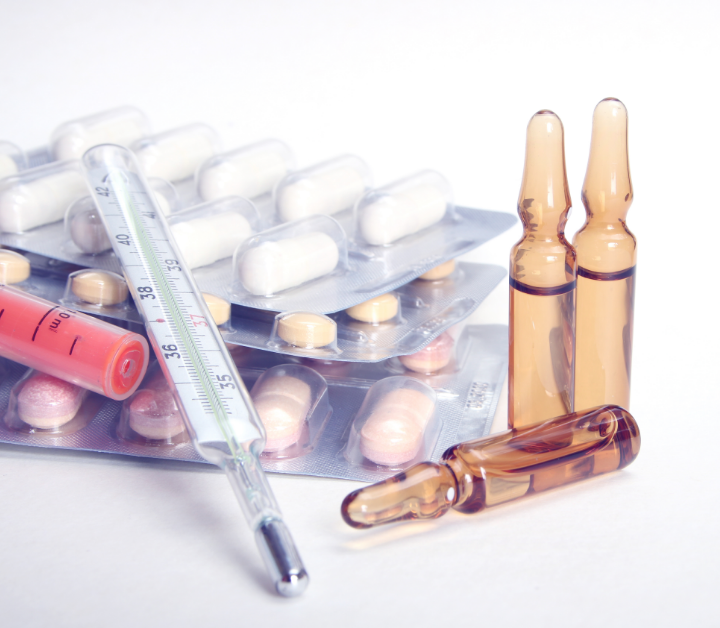 Erectile Dysfunction Pills Comparison
The most frequently prescribed oral treatments for erectile dysfunction (PED5 Drugs) depend on the underlying cause of the condition, and these erectile dysfunction medications include:
Tadalafil (Adcirca, Cialis)
Sildenafil (Viagra, Revatio)
Avanafil with vardenafil (Levitra, Staxyn) (Stendra)
Despite using the same mechanism to function, these pills vary from one another when it comes to treating ED. The following are some pros and cons of ED pills.
Sildenafil (Viagra, Revatio)
Sildenafil (Viagra) is common in the treatment of ED. Pulmonary arterial hypertension (PAH), or high blood pressure in the lungs, is another disease it can help. The advantages of sildenafil include fast-acting, safe research, and lasting effects. Disadvantages include short-term effects that are unsuitable for certain health conditions.
Sildenafil is not addictive, but it has the following side effects:
Dizziness.

Issues with hearing, such as deafness or tinnitus.

Having nausea and stomach pain.

Headaches.

A flushed face, neck, or chest, a stuffy nose, or both.

Back pain.
Tadalafil (Adcirca, Cialis)
Tadalafil (Cialis) is effective because it raises sperm count and penile blood flow. The medicine is also prescribed to males who have enlarged prostates or who suffer from pulmonary hypertension. Among their advantages are that the effect can last for up to 36 hours, it's of daily use, and of long-term use.
Tadalafil's disadvantages include the fact that it's pricey and could discourage or delay you from seeking help for the psychological issues that may be at the root of your erectile dysfunction.
To name a few of tadalafil's more common potential side effects:
Stuffy or runny nose.

Headache.

Backache.

Stomach trouble and limb pain.
Vardenafil (Levitra, Staxyn)
Like other drugs for erectile dysfunction, vardenafil (Levitra) increases blood flow to the penis and has been shown to work in clinical trials. Also, an advantage of vardenafil, not like avanafil, is that it comes in a generic form that may be purchased for much less money. One of the main disadvantages is that the prescription medicine can take longer than average to start acting, and it must be taken an hour before any sexual activity.
Side-effects of Vardenafil
Like other ED medications, it carries the risk of experiencing the following side effects:
Headache.

Dizziness.

Stomachache.
Alprostadil (Caverject, Edex)
Alprostadil is a second-line treatment for men who can't get or keep an erection. This medicine can be given as an injection (Caverject or Viridal) or as a suppository placed in the urethra (MUSE). It opens up blood vessels so they can easily flow to the penis and cause an erection.
The biggest advantage is that your erection should persist for around an hour and may continue after you ejaculate, whereas the main disadvantage is that it is not advised to use it more than three times a week and that you should wait at least 24 hours between uses.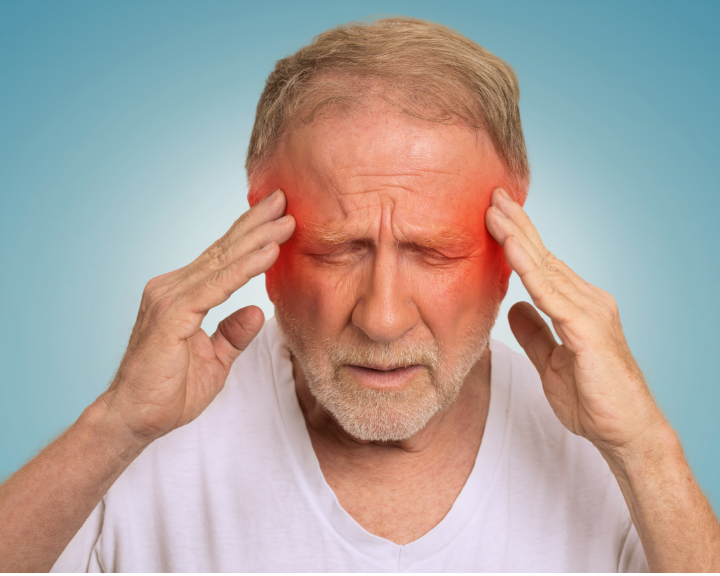 Side-effects of Alprostadil
The most frequent side effect of Alprostadil is discomfort in the injection site but if you experience any of these more uncommon issues, call your doctor right away:
During an erection, the penis will curve in pain.

4 to 6 hours pass between erections, during which the penis experiences intense ongoing discomfort.

Discomfort or swelling in the testicles.

Spots or bleeding coming from the urethra.

Irritation of the urethra.
Avanafil is the inhibitor that is absorbed the quickest (Stendra). The main advantage of this medication is that it can be taken orally 30 minutes before intercourse and can work for 6–12 hours, reaching maximum concentrations in just 30–45 minutes. One major disadvantage is that, unlike other PDE5 medications, it is not yet accessible in generic form, which drives up its price.
Common side effects of avanafil include:
Headache.

Throat irritation.

Runny nose.
Fast and Discreet Delivery
Get Ed Treatment Delivered
How to Take ED Pills Effectively
If you have been given medication to treat erectile dysfunction (ED), one of your goals should be to ensure that the medicine works as well as possible. Reading up on how to make the most of your medication will only take a short amount of time and is highly recommended. After that, you'll be able to see the effects in the bedroom. The following are some tips to consider regarding effective ED medication:
Watching What You Eat Before Taking Your ED Pill
An ED medication is taken orally, thus, it may not be the greatest idea to have a large meal soon after. Sildenafil (Viagra) may not act as quickly if taken with a high-fat meal like steak. Other erectile dysfunction medicines, such as Avanafil (Stendra), Tadalafil (Adcirca, Cialis), and Vardenafil, can be used either with or without food (Levitra, Staxyn).
Giving the ED Pill Enough Time to Work
Most medications for erectile dysfunction have a noticeable waiting period before they begin to work. Duration varies by medication. The effects of Viagra and Levitra typically kick in within 30 minutes of dosing and persist for a total of 4 hours.
Two hours is the minimum amount of time between taking the meds and engaging in sexual activity. After ingestion, you might feel its aftereffects for up to 36 hours.
NEVER Mix ED Drugs With Nitrates
Do you suffer from any heart problems? Take note: if you take nitrates for your heart, you shouldn't take ED medications. Together, they can produce a potentially fatal drop in blood pressure. Taking nitrates with avanafil can cause severely low blood pressure and even death. Do not use these ED medications if you take nitrates, such a nitroglycerin or a similar medicine, for chest pain.
Some types of oral antifungal medicines should never be mixed with other ED pills.
Give your health and medical history to your attending physician. Be careful to inform your doctor of all the drugs you are currently taking for your health's sake especially when it is to treat your high blood pressure.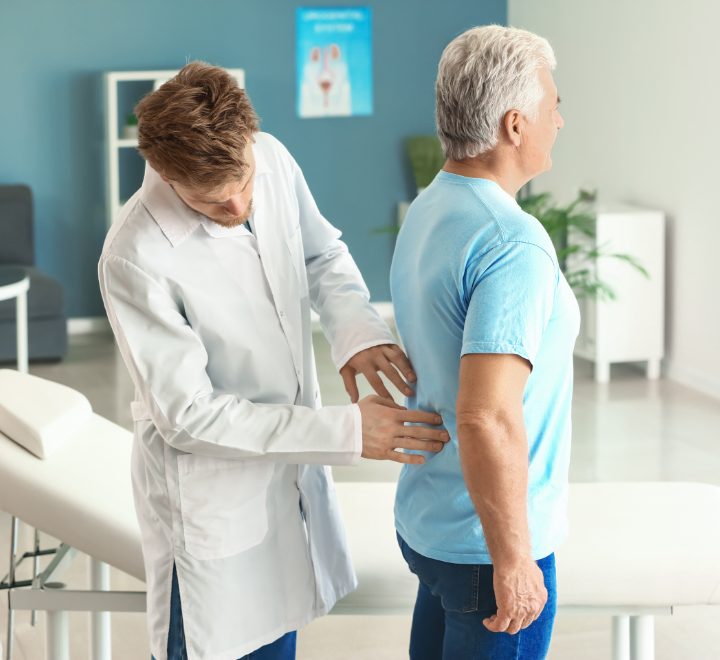 What You Should Know About ED Pills
Do Erectile Dysfunction Pills Work?
For most men, ED medications are not only harmless, but evidence suggests they can help improve cardiovascular health, prostate function, and even cancer prevention.
However, nitrates and alpha-blockers can combine with ED medications and cause deadly hypotension, so, as mentioned before, consult a doctor before using an ED pill, especially if you're on other drugs.
Cost of Erectile Dysfunction Pills
Once the prescription is prepared, the price will depend on how much of the expenses are covered by the patient's insurance plan. Typically, sildenafil and other generic ED medications cost much less than name-brand medications like Viagra.
How Effective Are ED Pills?
All ED drugs improve erections similarly, and 70% of men benefit from them. On an individual basis, one pill type may work better than others. Dosage determines how strong erections will be and low, standard, and high doses are available. Most men start at the usual dose then switch if their reaction is poor or if they encounter negative effects. In a recent study comparing standard dosage efficacy of ED drugs, sildenafil and tadalafil came out on top, followed by vardenafil and avanafil.
How Quickly Do ED Pills Work?
While erectile dysfunction drugs can help you get a harder erection during sexual stimulation, they do not increase the amount of time you spend with an erection or ejaculating. That's why when people talk about an ED pill's "duration of impact," they're referring to how long the drug stays in your system. So, if you take a tablet that improves erections for 4–6 hours and then have sex within that time window, the pill will have worn off by the time you try to have sex again 12 hours later, and you will need to take another pill.
Frequently Asked Questions About ED Pills
The body breaks down ED medications at various rates. Action can last anywhere between four hours and more than a day. Each dose has to be adequate to produce an entire cycle of sexual activity, from erection to climax.
Other Treatments for Erectile Dysfunction
Additional treatments for erectile dysfunction include the following medications:
Injection of oneself (alprostadil, alprostadil urethral suppository, testosterone replacement).
Penis implants, penis pumps, and surgical procedures.
Exercise.
Choosing the Right ED Pill for You
It could take some experimentation to determine which ED drug works best. Medication responses vary from person to person, so what helps one person might not help another. The best approach to decide whether treatment for erectile and sexual dysfunction is good for you is to talk to your doctor.
In order to make the right choice, consider asking your doctor the following questions:
What are the safest ED medications to take?
If you take an ED tablet, what are the most dangerous side effects you should know about?
Does anyone know which male sexual dysfunction or erectile dysfunction medicines have the fewest potential drug interactions?
Which erectile dysfunction drug is better for long-term use than the others?
What age group should I take ED medication for?
What is the best treatment for ED if I also have these other health issues?
Remember, when examining herbal supplements that promise to treat ED, one should use caution. This is because there hasn't been much FDA-approved research to support these products' efficacy.
Boston Medical Group and the specialists affiliated with it offer ED Pills treatments for erectile dysfunction affecting men in the US.  Call us today or make an online appointment so we can enhance your sexual lifestyle!
Return to GREAT SEX
Call To Refill Your ICP Now!