Measuring penises is both easy and complicated for several reasons.
The easy answer is, again, larger than the average wherever you're from, but even so, what's larger than normal? What is normal? If by "normal" we mean the average penis size, we've established that it's about 5 inches when erect, so anything more than that should be considered larger than normal.
But suppose you're one of the lucky ones with an undoubtedly large penis, meaning a good inch or two more than the 5-inch average. In that case, you should be aware that there is such a thing as "too big" for many women because by the end of the day, if you're going to use your penis for penetration, the person on the receiving end has to feel pleasure as well and can only do so if everything fits and doesn't hurt.
How Erect Penis Size is Measured Properly
First, remember that the average penis size of 5 inches is when erect, which is when it matters, even if some want a larger flaccid penis as well. But, there are two correct ways (or, accepted globally by most researchers) to measure erect penis length.
For length, the two measuring methods are bone-pressed (BP), and non-bone-pressed (NBP), according to urologists.
With the bone pressed, take a measuring tape or ruler from the base and press firmly all the way to the pubic bone, and measure from there to the tip of the head.
Girth is then determined by simply wrapping measuring tape at the shaft's widest point. You can even use a shoelace, string, or something similar. Just measure the section of that string with a ruler later.
To measure penis girth: Simply wrap a measuring tape around the widest point of the shaft. Alternatively, you can wrap a string, shoelace, or similar item around the same section, mark where the ends meet, and measure the section of a string with a ruler
How Porn Has Distorted Our Penises
Like with most modern sexuality, porn distorts our perception of what is a "normal" penis size and what's desirable when it comes to the moment of intercourse and sex overall.
Bigger hasn't always meant better. In fact, for most of history, a small penis was preferred aesthetically to a large penis, as anyone can tell by looking at statues of naked men from Ancient Greece. This was because genitals were mostly seen as tools for reproduction, so the scrotum got most of the attention in that regard, while a penis was only a way to introduce the sperm into the womb. So, at least aesthetically, the less the penis got in the way, the better.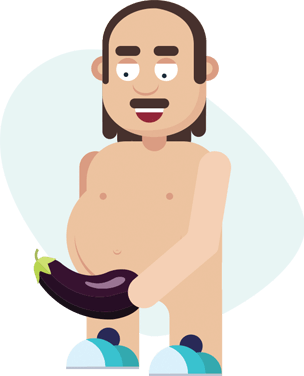 Bigger penises started to matter more with the advent of photography, which then led to pornography as we know it today. With pornography growing in importance, having a bigger penis (along with bigger breasts in the case of women) became more attractive, and something to covet, like pornography, is pure visual stimulation.
Men also masturbated more now, so having a more to stroke also became an important psychological factor. While we're talking about body dysmorphia, it's also worth mentioning here that male pornstars are chosen for their specific talents. So what you might witness on the NSFW corners of the internet, it's not a reflection of the average man. But you knew that already, didn't you?
"Men, at least heterosexual ones, maybe worry
that there are lots of 10-inch penises out there. Actually,
you'd fall into the top 5 percent if your penis is 6.3 inches
when erect. Porn stars get the job because their
penis size is rare"
–
Temma Ehrenfeld for Psychology Today

What is Considered a Big Penis? Or Too Big?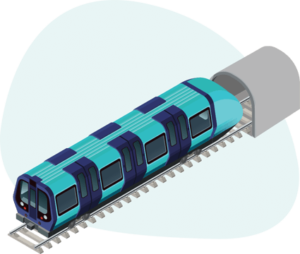 Girth-wise, the average is also best for vaginal sex. Anything more than the 4.59 average is pushing it (literally) and might not be that comfortable for most women, although there are exceptions to the rule of "average is best," of course, just like for men.
What to do with a Large Penis?
Does penis size matter? We can write an entire article about what women think about penis size when it comes to sex, but suffice it to say that it's not all just about penetration for most women. Most women derive sexual pleasure from the stimulation of the clitoris and the top part of the vagina or cervix.
It's only the first 2 to 3 inches inside the vaginal canal that really give off most of the pleasure, plus any other parts of the body that are arousing, depending on the person. Men with larger penises need to take this into account and be careful when penetrating, asking their partners if anything hurts or if there's anything else you can do for them.
How To Make Sex More Pleasurable if Your Partner Has a Large Penis
Having a larger-than-average penis for a sexual partner can be challenging since pain during penetration and deep thrusting can be an issue. Thankfully, there's more to great sex than just penetration. But if that's something that you want to do, there are many ways to make sex both easier and pleasurable if your partner has a large penis.
1. Use condoms that fit
Using properly fitting condoms are a must! Too tight and condoms can tear during sex. Likewise, ill-fitting where there's too much air in between the condom and the penis can break too.
2. Lube
Having lubricant is always a good idea for but it's especially good if you're more endowed or have a partner that is. Use lube and use it a lot to make peneration more comfortable and reduce friction; that can lead to tears and increase risk of STIs. Water and silicone-based lubricants are best if you're using latex condoms; and even toys.
3. Switch it up
Find positions that work depending on what kind of penetrative sex you're having. For vaginal sex, missionary, side-by-side, easy rider a great since all of these positions limit to some capacity how deep the penis can go. Having the person being penetrated on top is also commonly recommended since it puts them to control the depth of penetration. A big penis for anal sex can not only be really painful but also dangerous; since skin can tear. So if you're having anal sex, easy rider, reverse easy rider, missionary, or sleeping dog are great positions to try. Again, use lots and lots of lube and, if need be, you can try and stretch your anus with toys before penetration.
4. Alternatives
Oral sex and erogenus fun are not only great alternatives to penetrative sex but they also can up your chances of an orgasm. Use toys, props, hands, mouth and discover more outercourse positions. Just remember that for any of these decisions, communication with your partner is the most important thing.
Women's Preferences For Penis Size
Research conducted by experts at UCLA and Cal State LA determined that the majority of women surveyed (84%) were satisfied with the size of their partners' penises. Only 14% of women wished for a larger penis, whereas only 2% desired a smaller one. It's clear that, contrary to what some movies and TV shows would have us think, most women are not "size queens."
This also demonstrates that men tend to have a much lower opinion of their penis size than women do. Men commonly underestimate the size of their penis compared to how women perceive it, who typically negatively worry more about larger penis sizes.
Penis size matters sometimes, but what matters more than penis size is the ability to communicate with your partner during sex. If a man has a large penis, he needs to take extra care not to hurt his partner and to be willing to explore other ways of pleasing her. On the other hand, if a man has a smaller than average size penis, he should be confident and not feel intimidated, as there are plenty of other ways to pleasure a partner.
The more a couple can communicate about what feels good and what doesn't, the better the sex can be, and whatever works can become the ideal penis size. It's important to remember that size doesn't matter nearly as much as the connection between two people and the pleasure they can bring each other.