ED is very common. Although most often seen in men over the age of 40, ED can affect men of all ages.
You should consult with a board certified urologist who specializes in sexual performance issues. Your specific condition, severity, and medical history should be evaluated first. Then simple blood flow and nerve sensitivity tests are conducted (all non-invasive) to determine the level of severity.
There is also available a SHIM score test to 'grade' your level of ED.
In cases of suspected low testosterone a simple blood test can also be conducted.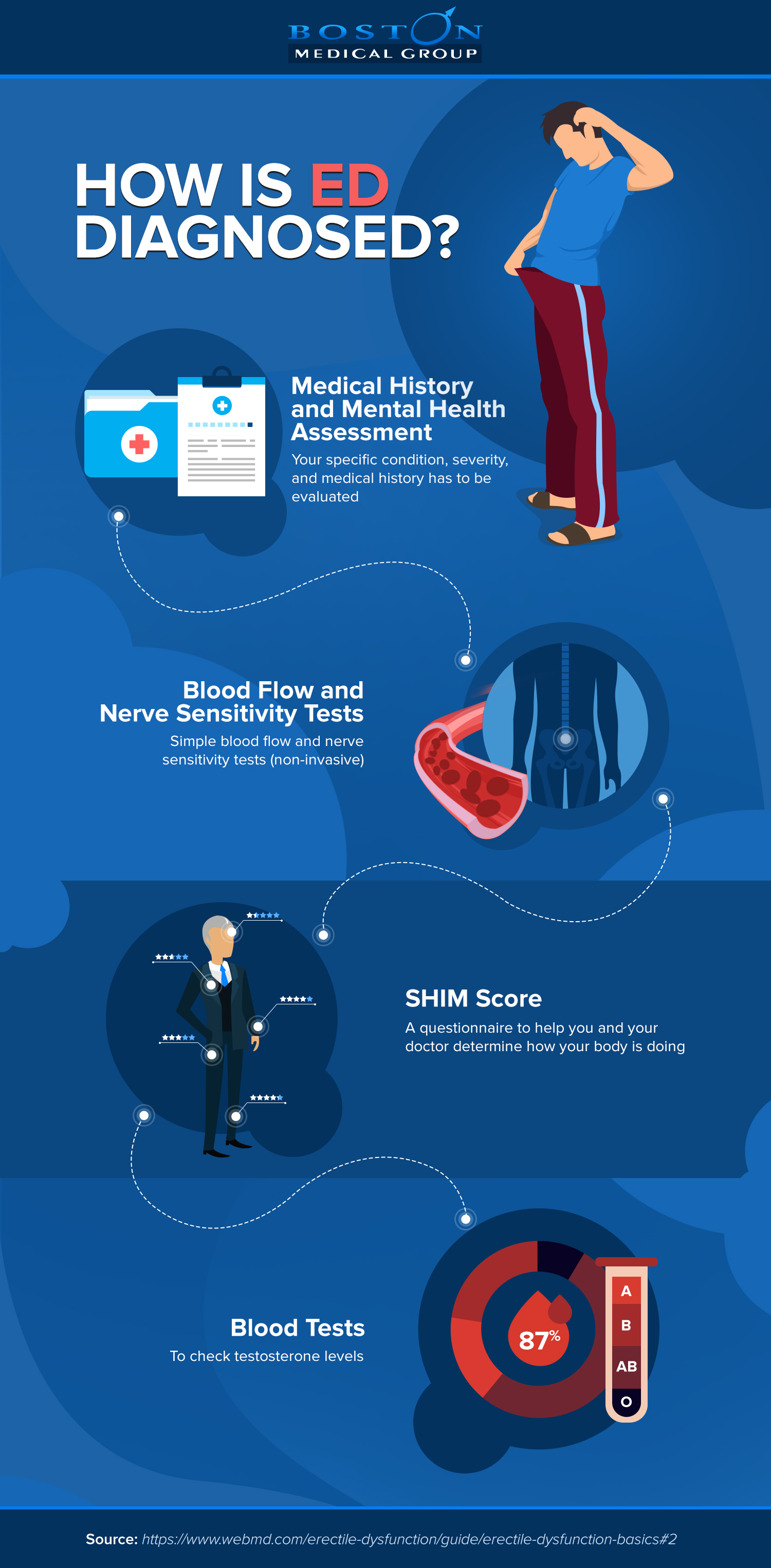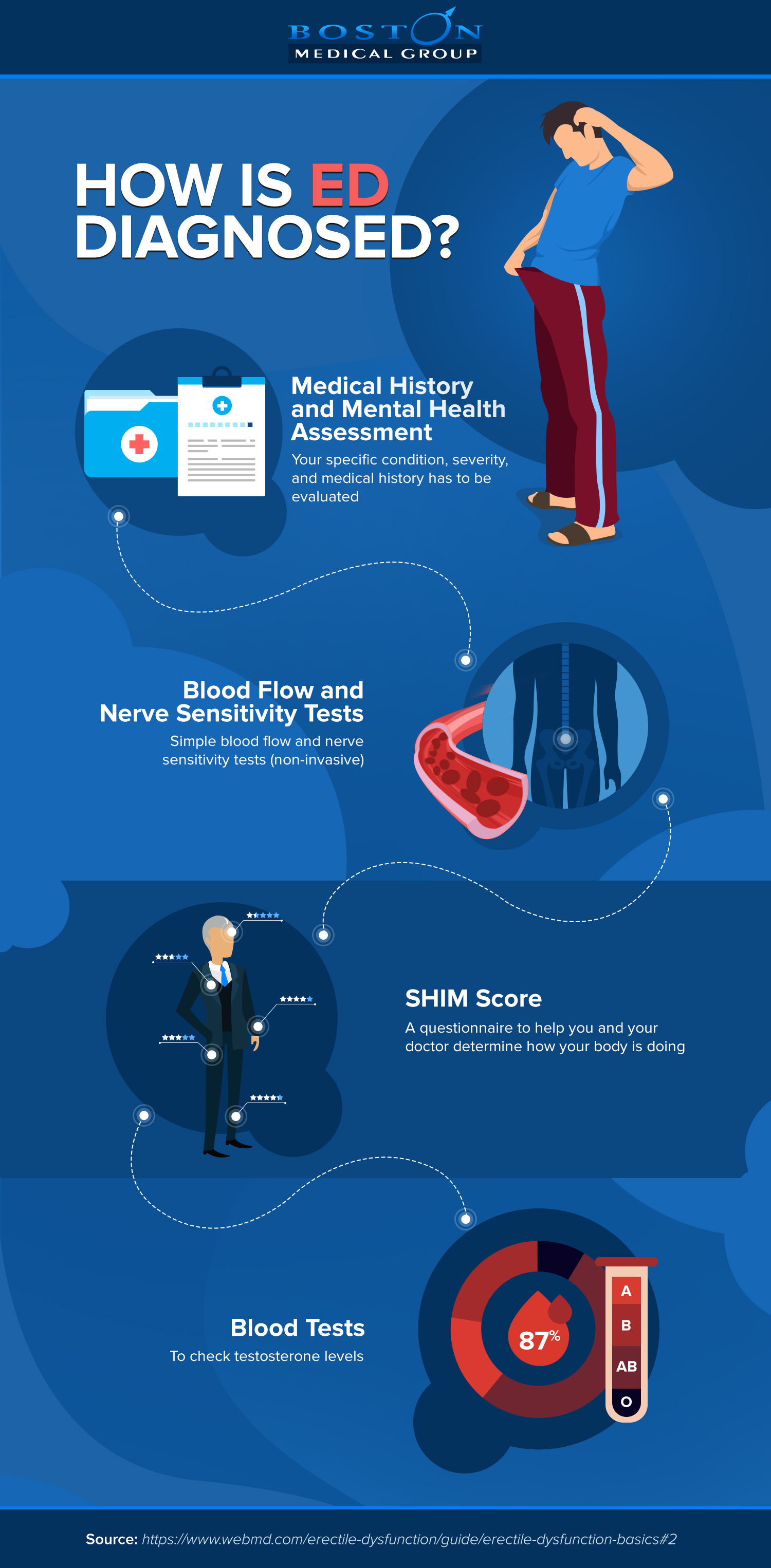 At BMG your visit will be completely private and confidential. You will consult with a MALE Doctor who is fully certified in this field of medicine. Expect a fast-moving, thorough 2-hour office visit and for 98% of men an immediate result can be achieved.  Click here to book an appointment today.